Need Computer Repair?
Fill out Contact Form Below or
Call us at 506-467-MYPC(6972)

Our services include: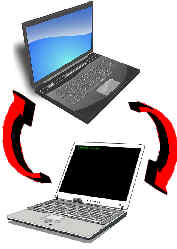 Your computer repair can be done without leaving your home. If you are able to connect to the internet, we can connect to your computer using Teamviewer. You can watch as we fix software and operating system problems, including virus and malware removal.
Fill in the form below to arrange a remote support session.
We are located in Charlotte County, New Brunswick, Canada. Local service is available to do all types of repairs. We can do hardware repairs and upgrades and software installation. Troubleshoot problems that can slow down your computer. We can remove viruses, malware, unwanted toobars and other programs, and more.
We can come to your home or office to install printers, set up routers and networking, secure your system.
Learn Something New!!
Training is available both at your site or by remote support. Help is available for learning basic computing skills as well as using computer programs.
Form may also may be used for comments or inquiries.
Requesting support from MYPCSupport.ca indicates that you have read and understand our Terms of Service. Our Privacy Policy is available here.
Contact Form