Where are your emails?
Most people today keep their emails online, or in the cloud. You likely access Gmail, Yahoo, Hotmail, or others by opening your web browser and reading and replying right from there. Gone are the days when we had to go home and fire up the desktop to check our mail. Now it is possible to receive and instantly respond to email wherever we are.
Of course, there are a lot of advantages to this. You can access your email across multiple devices: smart phone, tablet, or computer. It's easy to go to a public wi-fi and log in to your account to check your emails. While instant messaging, texting and social networking takes care of a lot of our communication, we may still receive emails when documents or photos, etc. need to be sent. Many websites are happy to send you their newsletters. And of course, compared to social networking, there is a higher level of privacy for emails that you may not wish to share with all your friends.
However, if you have a computer at home, or a laptop that travels with you, it is possible to save emails offline. This will allow you to review and search your emails from various accounts. They will be in a folder on your computer and then can be securely backed up when you backup your other files. (Yes, Backup!! read about that here)
Save Emails Offline
Why save emails offline?
View when not connected to the internet.
Search emails from various accounts at once.
Easy to print.
Can open with default email client to share.
Backup for accidental deletion of emails from web account.
Move emails to a different account.
Backup from computer to external hard drive or flash drive.
There are a number of apps that will do this for you, but I'll share the one I have been using for a number of years and whole-heartedly recommend.
[stextbox  id="info" float="true" caption="Mailstore Home" align="right" width="200″ color="000000″ ccolor="000000″ bgcolor="b4b4b0″ cbgcolor="837c80″]Mailstore Home allows you to save emails offline for storage or reading. You can also search by keyword, including sender, to find an old email to reread, reply or forward.[/stextbox]
Download and install the program. (Full instructions here) (Note: You can install a portable version on a flash or external drive which will allow you to take you emails with you and view them securely on another computer)
Once installed you will need to set up the accounts you wish to archive.
To archive directly from Gmail, Yahoo or other web-based email, please proceed as follows:
Open MailStore Home.
Select the Archive Email section in the left-hand column.
Under the Email Account section, enter your email address.
Click on the Start button.
Confirm your email address was entered correctly and enter your password.
Click on OK.
Next Mailstore Home will attempt to automatically detect your settings. For most popular web-based email it will be successful and will then test the settings.
If this is successful you will see a message telling you to double-click on the account to begin the archive and save emails offline.
If this is not successful you will need to manually configure your settings. Instructions are here or email me at  info@mypcsupport.ca for assistance.
Save Email Offline settings
On the Archive E-mail screen you will see the Saved Profiles, which are the accounts you have set to back up. This will summarize your settings. You can click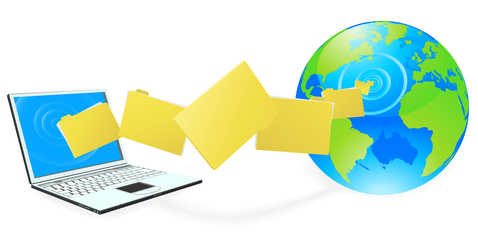 properties and choose which folders you wish to back up. Most default settings will exclude Spam and Trash folders, and this will be indicated in the Folders list.
You will also see in the save email offline settings the column "Delete in Mailbox". This is set to never by default, but some email clients allow you to choose what and when to delete items as you archive your mailbox.
If the setting is never(recommended), you will have to find emails that you wish to delete in Mailstore Home.
Search and/or Delete Email
The search function is very effective. On the left panel, at the top, is a Quick Search Archive box. Any word you type in here will be found and the list produced to the right of the Archive list.
You can then click any message to view. In the view pane, you can use the Find in Email tab to find where to find the word or  phrase you were looking for in the message.
You can also use the Search Email tab from the Archive list or the Start Page (access Start Page anytime by clicking the large menu bar to the right of the archive bar). this will let you set different types of searches, for example to search only certain parts of an email, such as the Subject or Sender/Recipient, or to choose to search only certain folders.
Email can be deleted from Mailstore Home in a number of ways.
While reading the email click the Delete button at the top. Or choose one or more from the List and right-click to delete. It is also possible to delete a whole folder by right-clicking. Be sure you want to delete all the emails in the folder and sub-folders before doing this.
Printing Emails from Mailstore Home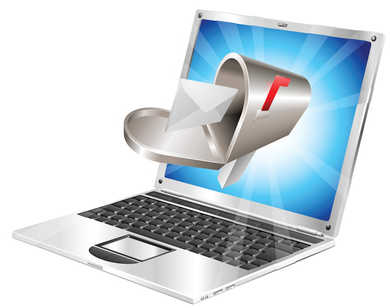 It is easy to print an email by simply clicking the Print button at the top of the page. Please note that it will only print with your default printer. To use another printer you will need to go into Devices and Printers to change the default. For example, if you use CutePDF Writer, you can make it the default and  produce a PDF document.
It never hurts to have an extra copy of your data, so use Mailstore Home and save emails offline.